In remembrance of a "South Tyler legacy," residents of Hollytree came together on Monday to wrap an electrical box with portraits of a beloved four-legged friend they called their own.
Brownie the dog, who was estimated to be 22 years old, was a neighborhood street dog who died about two months ago.
He may not have had a particular owner, but he was cared for by many, according to five of his Hollytree caretakers Rebecca Davis, Ingrid Horner, Phyllis Tindel, Jamie Hancock and Alice Avery.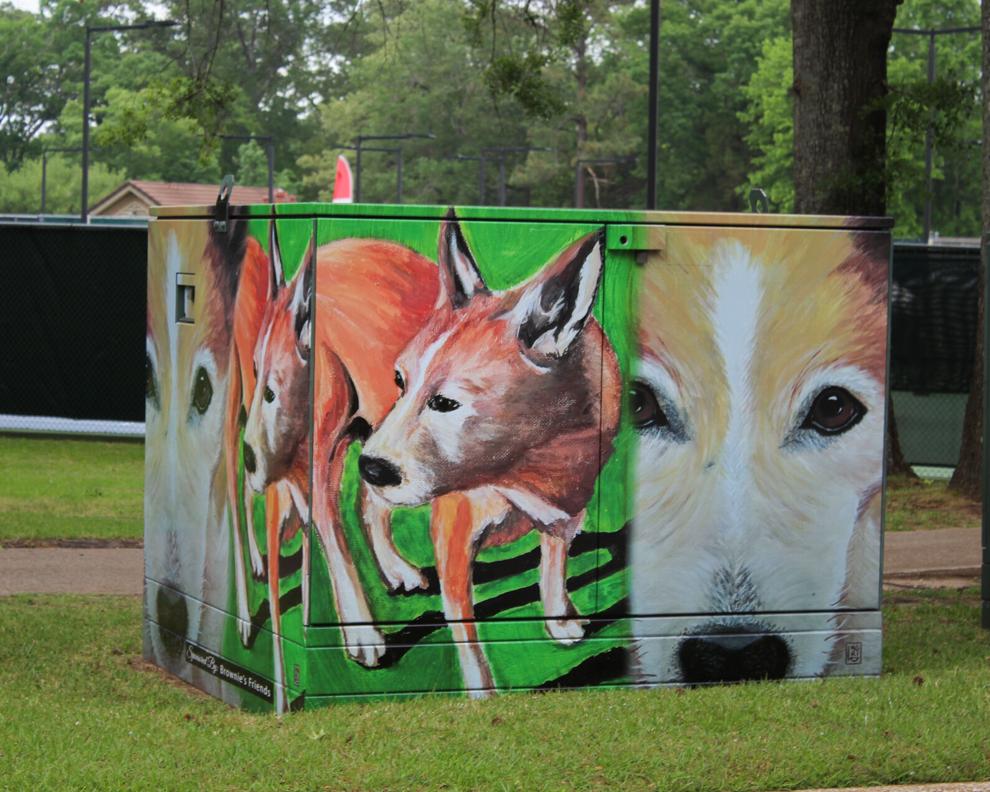 Across from the intersection of Hollytree Drive and Brandywine Drive, passersby can see some new artwork of Brownie on the electrical box to keep his memory alive. This spot was chosen because although Brownie traveled many places in South Tyler, he could often be spotted in this area of ​​the Hollytree neighborhood.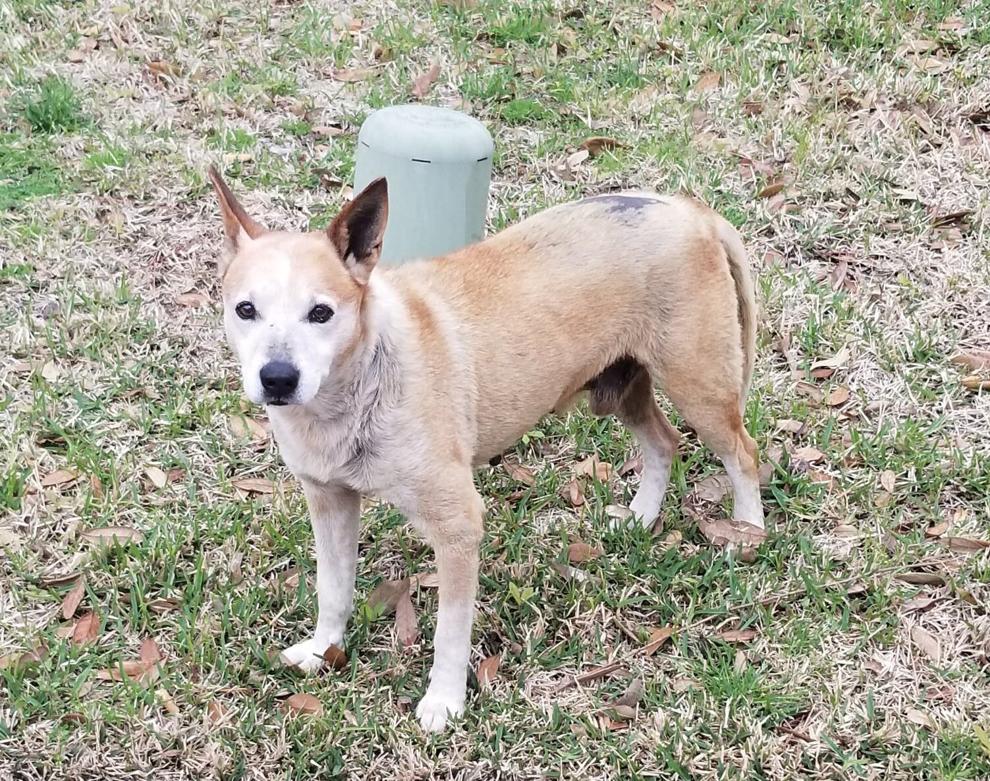 With permission, the residents came up with the idea to wrap the electrical box to pay tribute to the neighborhood dog. The group raised money to cover the box by selling prints of Brownie by Horner, who is an artist and resident of the neighborhood.
"There are numerous locations where art of Brownie could have been put to remember him, but throughout the years he would always visit (Hollytree) and visit houses," Davis said. "Even though he wasn't here all the time .. this was a place he would always come."
Davis said there were about 20 houses Brownie would regularly visit in the neighborhood. While these individuals cared for and loved him, Hollytree residents are only a small part of Brownie's "bigger story," she said.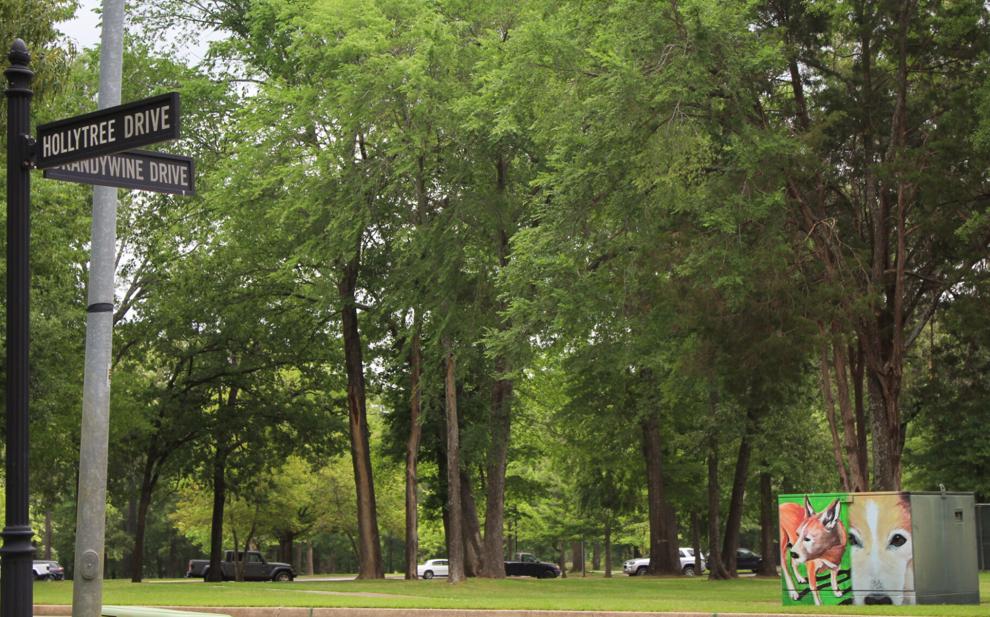 Residents of the neighborhood fed Brownie all type of food, Horner said.
"We all cooked special food for him and we wouldn't let our family touch it," Horner said.
Tindel, another neighborhood resident, said many others cooked meals just for Brownie. He would come to her backyard and bark to let her know if it was time for breakfast or if he simply wanted to see her, Tindel said.
From there he would go to Avery's home, where he was treated with bacon, Tindel said.
With so many people watching over Brownie, Horner said she created a group text that had grown through the years. In the chat, residents would send updates about if they had fed Brownie yet that day and any other updates.
Brownie also had his own Facebook page created where people posted pictures, videos and Brownie's location, allowing all those who cared for him to follow his journey.
"We really tried to protect him because a lot of people wanted to catch him," Horner said. "This dog, he was meant to be free; he was meant to live his life on his own terms and we tried to protect that as much as we could."
Not only was Brownie an "amazing little soul," according to Tindel, but those who watched him throughout the years agreed he brought people together.
As Avery stood with her four friends Monday morning and shared memories of Brownie, she said he could be remembered as a "a little ambassador of friendship."
"I always say that he brought out the best in all of us because he had his people and he generally liked people … and we all kind of rallied around him. He had a big support group," Horner added.
.